James O'Keefe To Speak at CPAC 2019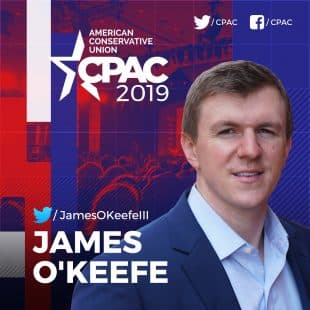 Be sure to sign up for our email alerts to find out when James will be speaking, and to also be among the first to see our new upcoming videos!
If you are a member of the press at media row and would like to interview James while he is at CPAC, submit a media inquiry here.
You can view other information about CPAC here.
About Project Veritas
Project Veritas is a non-profit investigative news organization conducting undercover reporting. Project Veritas investigates and exposes corruption, dishonesty, self-dealing, waste, fraud, and other misconduct in both public and private institutions to achieve a more ethical and transparent society. Project Veritas is a registered 501(c)(3) organization.