Twitter Responds to Project Veritas Video!
Twitter responded to Project Veritas' explosive undercover video exposing Security Engineer Clay Haynes saying they are "happy to help" the DOJ with their Trump investigation.
In an article by the International Business Times, a Twitter spokesperson said:
"The individual depicted in this video was speaking in a personal capacity and does not represent or speak for Twitter. Twitter only responds to valid legal requests, and does not share any user information with law enforcement without such a request.

"We deplore the deceptive and underhanded tactics by which this footage was obtained and selectively edited to fit a pre-determined narrative. Twitter is committed to enforcing our rules without bias and empowering every voice on our platform, in accordance with the Twitter Rules."
Additionally, Haynes himself wrote on his personal Twitter account: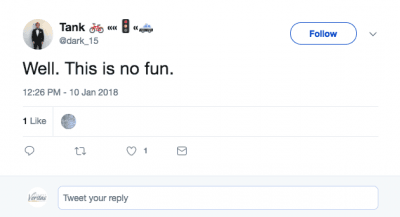 About Project Veritas
Project Veritas is a non-profit investigative news organization conducting undercover reporting. Project Veritas investigates and exposes corruption, dishonesty, self-dealing, waste, fraud, and other misconduct in both public and private institutions to achieve a more ethical and transparent society. Project Veritas is a registered 501(c)(3) organization.