RESULTS: New Hampshire Double Voter Vincent Marzello AKA "Helen Ashley" PLEADS GUILTY to Voter Fraud Charge
Key Points
New Hampshire Deputy Attorney General Jane Young acknowledged Marzello file was "under review" for months.

Marzello: "I got in trouble because I voted twice, and the cops found out."

New Hampshire Democratic Party Chair appointed "Helen Ashley," Marzello's fake persona, as Elections Inspector.

New Hampshire Attorney General Gordon MacDonald promised his office would do "better" in the future and enact several reforms.
[CONCORD, N.H. – Feb. 19, 2021] Vincent Marzello, an individual who voted twice in the 2016 election, has plead guilty to a voter fraud charge in New Hampshire as a direct result of a Project Veritas investigation.
A Veritas journalist recorded Marzello last year admitting that he had voted twice, which forced the New Hampshire Attorney General's office to take action.
The New Hampshire Attorney General's office had sat on the case for months, and it took Project Veritas' journalism to get them to act.
The person in their office who's in charge of voter fraud investigations, Nicholas Chong Yen, did not know that his state provided a voter ID card [which was used by Marzello]: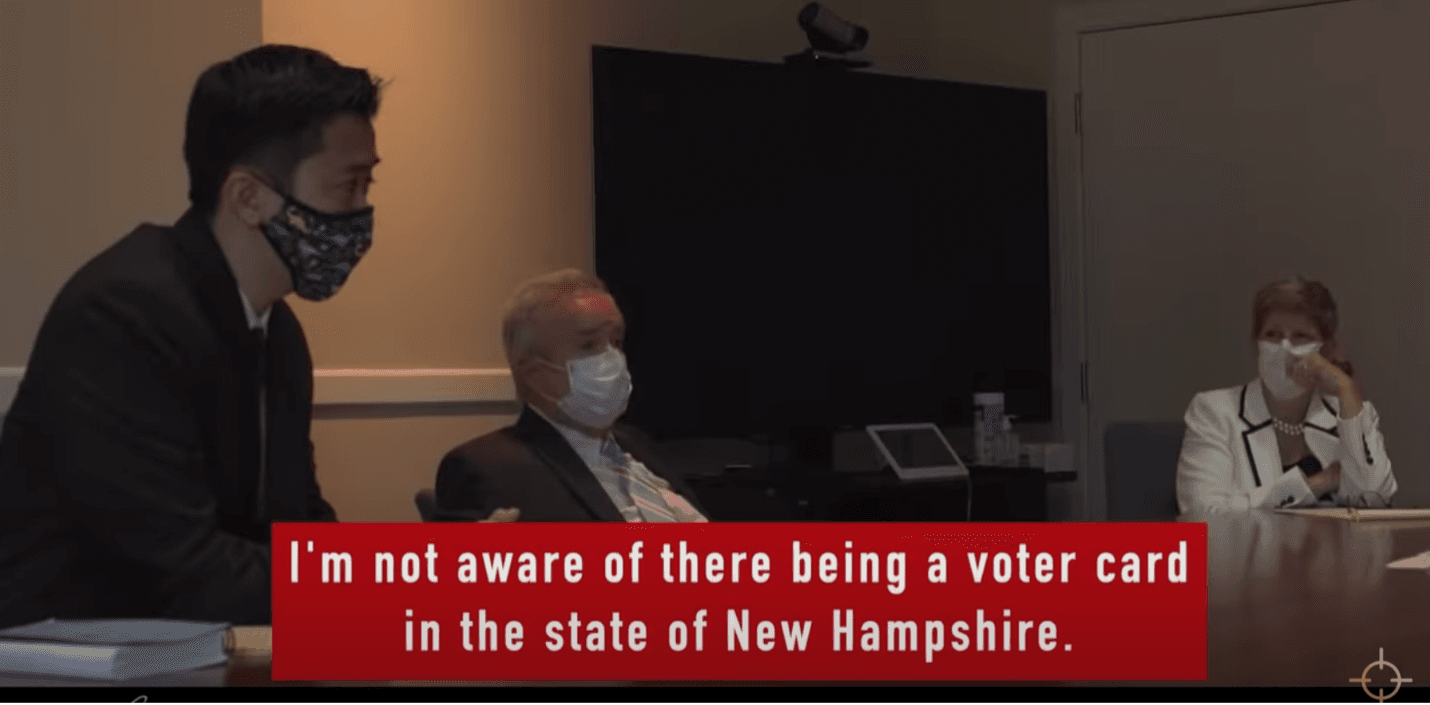 The Associated Press, who reported on Marzello's guilty plea, failed to report that Project Veritas was the organization responsible for making all of this possible. It is unknown if the AP did it out of spite or lack of information.
This is yet another result coming from Project Veritas' voter fraud investigations.
Project Veritas will never stop exposing criminal activity and encourages the public to reach out to VeritasTips@protonmail.com if they witness any wrongdoing. 
About Project Veritas
Project Veritas is a non-profit investigative news organization conducting undercover reporting. Project Veritas investigates and exposes corruption, dishonesty, self-dealing, waste, fraud, and other misconduct in both public and private institutions to achieve a more ethical and transparent society. Project Veritas is a registered 501(c)(3) organization.