PV LEGAL: Legal Action Filed Against Freelance Reporter Jesse Hicks Who IMPERSONATED Veritas Staff in Possible Racketeering Scheme – Veritas Petition Would Force Hicks Under Oath – James O'Keefe Anticipates an 'Open & Shut Case' … 'You Broke the Law'
Key Points
Project Veritas Founder and CEO, James O'Keefe, gave a legal update on freelance reporter Jesse Hicks who previously impersonated a member of the staff at Project Veritas to gain access to internal information.

Veritas has filed a Verified Petition to depose Hicks and put him under oath to answer questions about his actions.

Hicks has worked for Daily Beast, Politico, New Republic, Wired, and Vice – in addition to other mainstream outlets.

O'Keefe tweeted about Hicks, shortly before Twitter suspended his account, describing how the freelancer impersonated a communications director who worked for Project Veritas.

Veritas determined that the number from the fake account matched Hick's phone.

"You've projected onto me and Project Veritas what it is that you do," O'Keefe said. "But the difference is, Jesse, I don't break the law. I don't cross the line. You have." 
[WILLIAMSON COUNTY, TEXAS – May 6, 2021] Project Veritas Founder and CEO James O'Keefe announced the filing of a legal Petition today to depose freelance reporter, Jesse Hicks, who impersonated a member of Project Veritas' organization to extract internal information. 
The Petition was filed in Texas State District Court to "Take Deposition to Investigate Potential Legal Claims" against Hicks. 
It will also seek to "investigate facts involving the extent of Hick's planning and execution of a scheme to impersonate particular Project Veritas employees to illegally acquire confidential and valuable information."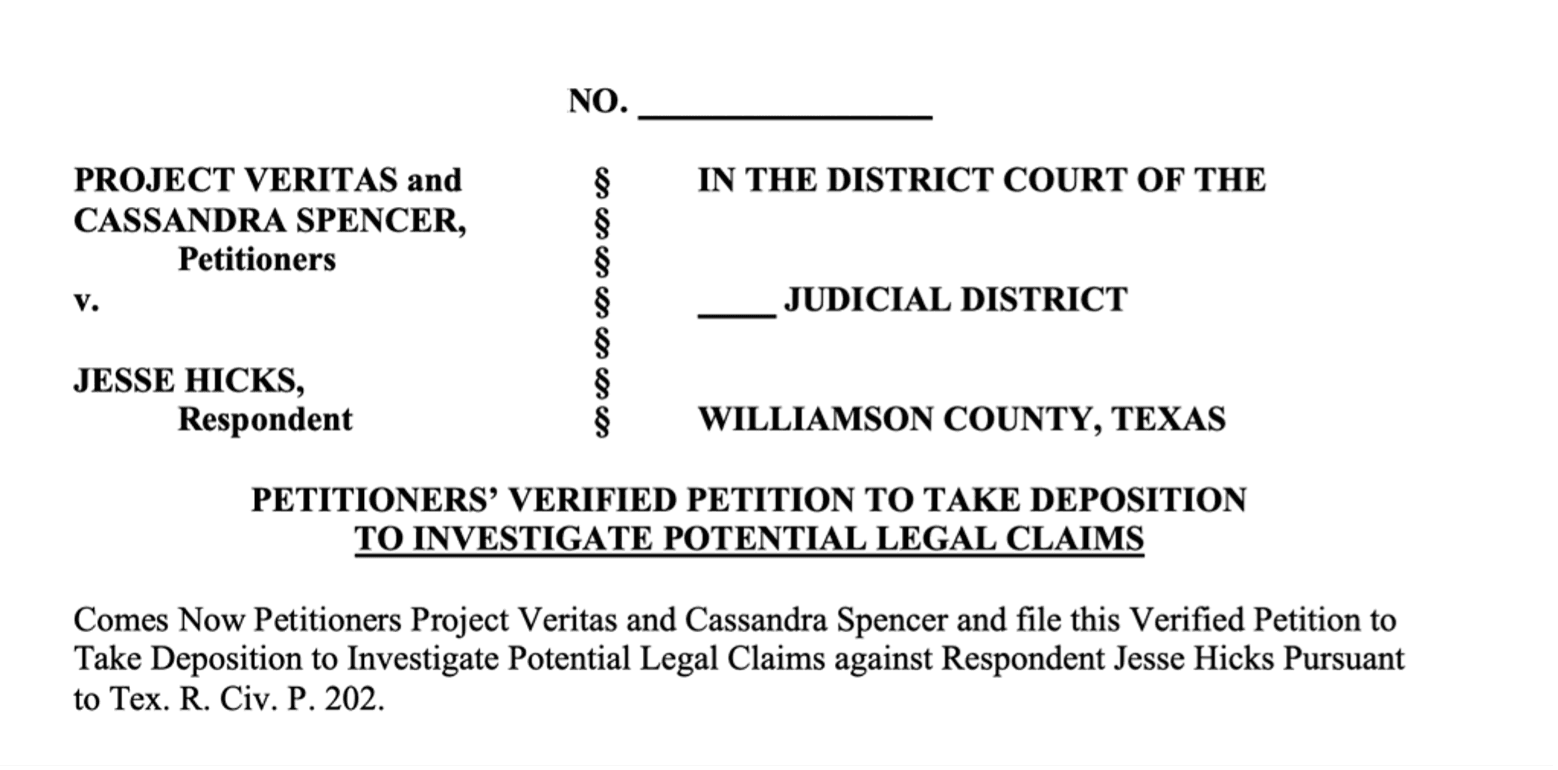 Ironically, Twitter banned O'Keefe with the false claim that he used "fake accounts" on the social media platform, while Hicks – who did impersonate someone else – remains active and verified.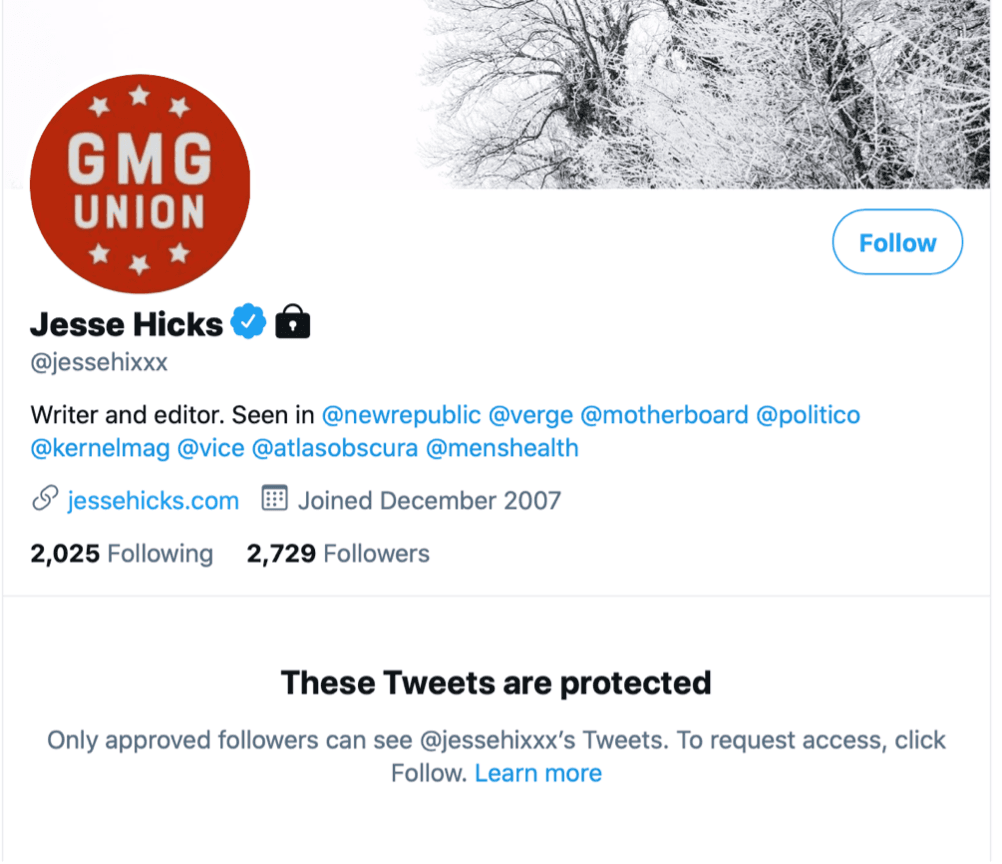 "That's a line we haven't crossed, but that's a line that freelance journalist Jesse Hicks appears to have crossed," O'Keefe said. "Jesse Hicks appears to be obsessed with us. He has been fishing around Project Veritas asking our staff questions, harassing former employees, writing salaciously headlined articles filled with rumor and suppositions." 
Despite this, Project Veritas will never give up, never betray the confidence of its sources and donors and will always fight for First Amendment freedoms. 
Be Brave. Do Something. Make your stand. The Time is Now. If you witness corruption, fraud or waste within institutions of power -- Send an encrypted message to our Signal: 914-653-3110. Or contact us at VeritasTips@protonmail.com
About Project Veritas
Project Veritas is a non-profit investigative news organization conducting undercover reporting. Project Veritas investigates and exposes corruption, dishonesty, self-dealing, waste, fraud, and other misconduct in both public and private institutions to achieve a more ethical and transparent society. Project Veritas is a registered 501(c)(3) organization.