NY Republican Votes Twice in 2018 Elections, Casts Mail Ballot in Florida
 Undercover Video: NY Resident Peter Gornicki Admits to Voting for Congressional Candidates in NY and FL

 "Yes I did" Vote for Higgins (D-NY 26) and FL Senator Scott (R) in 2018

 "I was at the senior center and they wanted to know if I'm registered… They said do you want to register and vote in Florida?"

 Board of Elections Officials in NY and FL Confirm Gornicki Voted in 2018 General Elections, "by mail" in Florida

 Double-Voting in a Congressional Election is a Felony that is punishable by Fines and Prison Time

 "I vote for whatever affects my property… I'll vote for the Congressman out there, the Senator if any."
Faces Of Voter Fraud #1: The Double-Voter
(Tallahassee) Project Veritas has released undercover footage which shows how a New York resident voted twice in the 2018 general elections in two different states. The undercover report includes an admission of double-voting from the New York man, as well as confirmed of voter registrations and electoral histories from Board of Election offices in New York and Florida. Voter data from both the New York and Florida Departments of State also confirm the man's voter history. Federal law and various states prohibit double-voting.
Said Project Veritas founder James O'Keefe:
"When the topic of voter fraud comes up, people often say it doesn't exist, or that it's not even possible. For the first time ever, Project Veritas brings you the proof. We go to their front doors." 
In the undercover video, Peter Gornicki, a Republican voter, acknowledges that he voted in the federal election in both Florida and New York:
JOURNALIST: So you voted for Higgins for U.S. Congress in New York and Scott for Senate and Bilirakis in Florida in 2018, is that correct?

GORNICKI: Yes, I did.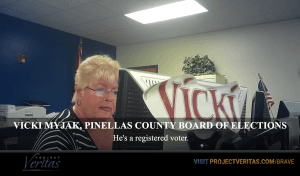 Project Veritas spoke with an official from a Florida Board of Elections office to confirm Gornicki's double-voting. In Florida, Gornicki voted by mail-in ballot:
JOURNALIST: When was the last time [Gornicki] voted?

PINELLAS COUNTY BOARD OF ELECTIONS: 2018

JOURNALIST: General? Primary? …

PINELLAS COUNTY BOARD OF ELECTIONS: He did vote general and primary.

JOURNALIST: … And he did it, like in person, absentee?

PINELLAS COUNTY BOARD OF ELECTIONS: By mail.

Gornicki voted in New York as well, according to an official from a New York Board of Election office:

JOURNALIST: Did [Gornicki] vote in the, he voted in 2018?

ERIE COUNTY BOARD OF ELECTIONS: … He did.
Project Veritas found matching records for Peter Gornicki in the 2018 New York and Florida voter files (redacted file pictured below.)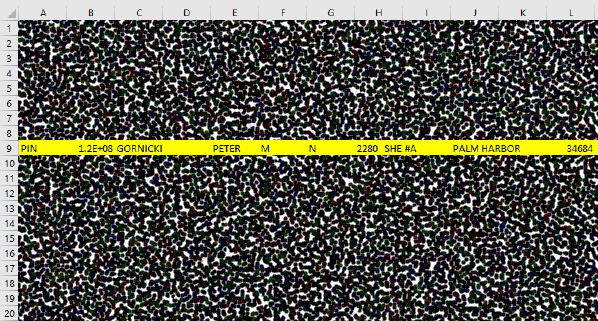 According to federal law, citizens cannot vote twice in federal elections:
52 USC 10307 (e)

(1) Whoever votes more than once in an election referred to in paragraph (2) shall be fined not more than $10,000 or imprisoned not more than five years, or both.

(2) The prohibition of this subsection applies with respect to any general, special, or primary election held solely or in part for the purpose of selecting or electing any candidate for the office of President, Vice President, presidential elector, Member of the United States Senate, Member of the United States House of Representatives…
News media outlets have long reported there is "no evidence" of widespread voter fraud.
Project Veritas plans to release more undercover video reports exposing voter fraud. Elections insiders and poll workers can be brave and contact Project Veritas here.
Assistance from www.smacomm.com
About Project Veritas
Project Veritas is a non-profit investigative news organization conducting undercover reporting. Project Veritas investigates and exposes corruption, dishonesty, self-dealing, waste, fraud, and other misconduct in both public and private institutions to achieve a more ethical and transparent society. Project Veritas is a registered 501(c)(3) organization.