NOTICE: Project Veritas to Recruit Insiders in News Organizations
Key Points
 Project Veritas Seeks Media Insiders to Help Uncover Bias, Dishonesty, Hypocrisy, Political and Financial Agendas in News Media

 Many Insiders Have Already Contacted Veritas, Sent Docs, Video and Audio

 Prove that Russia Hysteria is "greatest failure of American journalism in a generation"

 Project Veritas Launches American Pravda II
Story leads, documents, audio and video files, and other useful information can be sent here.
(New York City) Media insiders (reporters, camera operators, producers, and executives) can help Project Veritas legally expose bias and dishonesty in newsrooms by contacting Project Veritas founder James O'Keefe and his investigative team on their website.
O'Keefe believes that "for introspection and reform to occur in media organizations, the corrupt actors among them must be brought forward to account: undercover journalism with help from insiders is the most effective way to make this happen."
Project Veritas has hired insiders from various companies that have previously reached out to us with information.  Project Veritas has also published leaked audio from panel interviews conducted by network anchors exposing deceptive editing.
Added O'Keefe:
"We're going to find you and we're going to film you. We're going to expose your secret motives and malice. The media is now an organ of disinformation and has itself to thank for our new initiative. There will be a reckoning. You are on notice."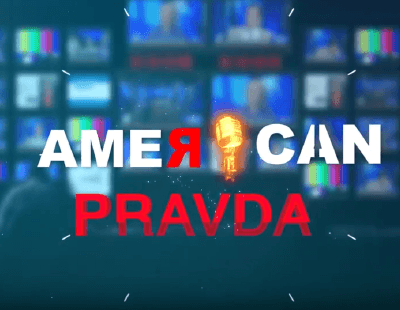 Project Veritas intends to launch a follow-up to its popular American Pravda investigative series which sought to expose bias, dishonesty, and hidden agendas by news media companies
The American Pravda 2 initiative follows the recent findings from Attorney General Barr's summary of special counsel Robert Mueller's report. With two years of false reporting, conspiracy-peddling, and fear-mongering about "Russia Collusion" finally coming to a close, O'Keefe has made the following statement:
"The Russia hysteria is the greatest failure of American journalism in a generation. If you work in the media and have experienced the mistakes and decisions that led to this failure, Project Veritas wants you to come forward and talk with us."
In 2019, Project Veritas launched a campaign to recruit insiders from media companies, Silicon Valley, government, and other areas in order to promote a more ethical and transparent society. With the initial response to the campaign, Project Veritas has already begun conducting new ground-breaking undercover investigations.
Some media insiders from major news organizations have already reached out to Project Veritas and have pledged to help Project Veritas' investigations.

About Project Veritas
Project Veritas is a non-profit investigative news organization conducting undercover reporting. Project Veritas investigates and exposes corruption, dishonesty, self-dealing, waste, fraud, and other misconduct in both public and private institutions to achieve a more ethical and transparent society. Project Veritas is a registered 501(c)(3) organization.