Media Update and Responses To Health Teacher Caught Offering Cocaine
Here's a quick overview of this week's news regarding the second video in our new series on teachers unions, which we released last Tuesday.
First of all, CBS News 2 is reporting that Robert Klein, the middle school health teacher we caught on camera has been suspended. When they spoke with Howell Township Public Schools Superintendent Joseph Isola, he said in a statement:
"The employee in question has been placed on administrative leave pending the outcome of our investigation. This is a personnel matter and we are not at liberty to discuss further at this time."
The Daily Mail launched our story when it was first released. They contacted the Howell Police Department, but reported that they were unavailable for comment.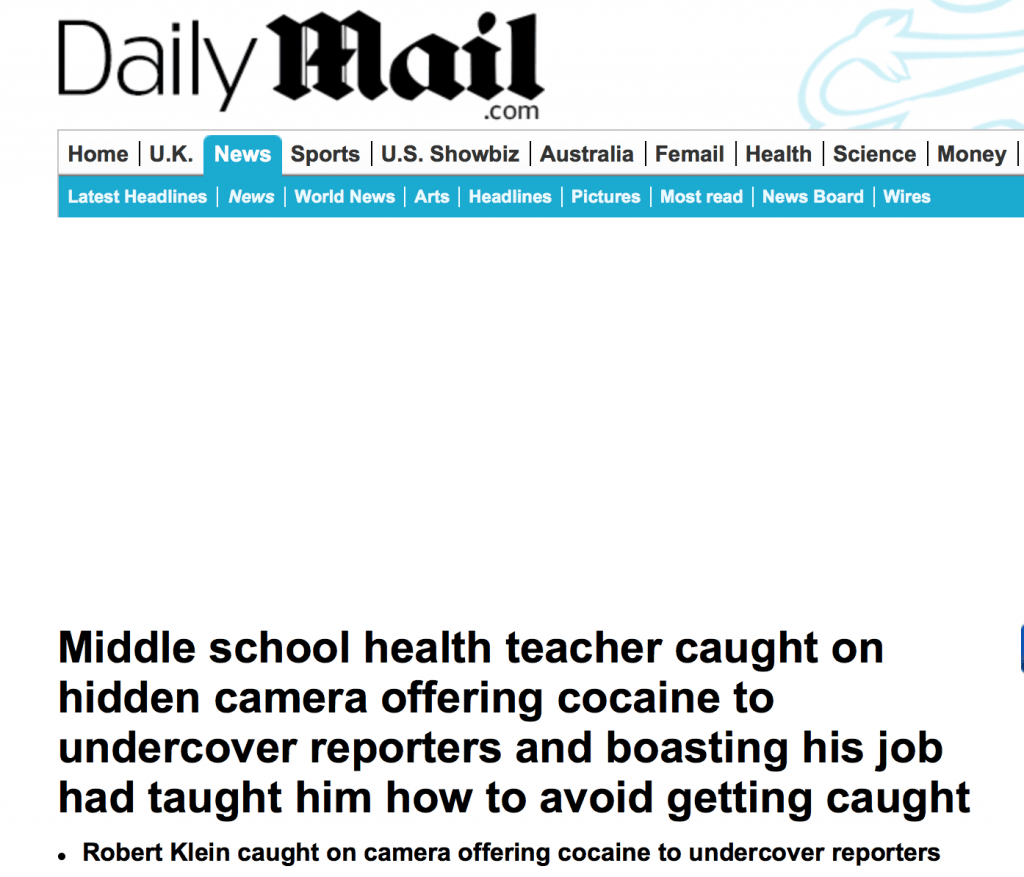 New Jersey 101.5 also covered the story. An NJEA spokesman criticized the radio station for covering James O'Keefe's video.
"Are you seriously thinking of covering an O'Keefe?" Steve Barker said. "We have no idea what he captured on video. What we know is that he has a long record of using manipulative editing and misleading editing to tell stories that are often shown to be not be factual when the end results come out."
Here is some television coverage from CBS News, News 12 New Jersey, and WLNY, as well as coverage from the Daily Caller, Asbury Park Press, NJ.com, and NJ101.5.
About Project Veritas
Project Veritas is a non-profit investigative news organization conducting undercover reporting. Project Veritas investigates and exposes corruption, dishonesty, self-dealing, waste, fraud, and other misconduct in both public and private institutions to achieve a more ethical and transparent society. Project Veritas is a registered 501(c)(3) organization.