BREAKING: CNN President Jeff Zucker CONFRONTED by Project Veritas in ATL airport
CNN President Jeff Zucker refuses to answer questions on #ExposeCNN when confronted by Project Veritas reporter Eric Spracklen today in the Atlanta airport. No comment on Preisdent Trump's threat to sue the network for bias and his employees allegations of sexual misconduct by Steve Brusk.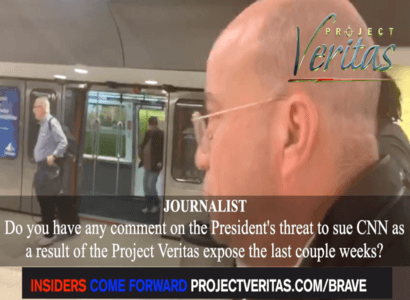 About Project Veritas
Project Veritas is a non-profit investigative news organization conducting undercover reporting. Project Veritas investigates and exposes corruption, dishonesty, self-dealing, waste, fraud, and other misconduct in both public and private institutions to achieve a more ethical and transparent society. Project Veritas is a registered 501(c)(3) organization.