Project Veritas was sent this anonymous letter following the release of the first two videos in the Maryland Attorney General Investigation. While Project Veritas does not know who sent it, the letter appears to have been written by an employee of the Maryland Attorney General's office. The letter accuses Vignarajah of being the "lover" of a young woman "fresh out of law school" who was promoted ahead of more qualified people in the office.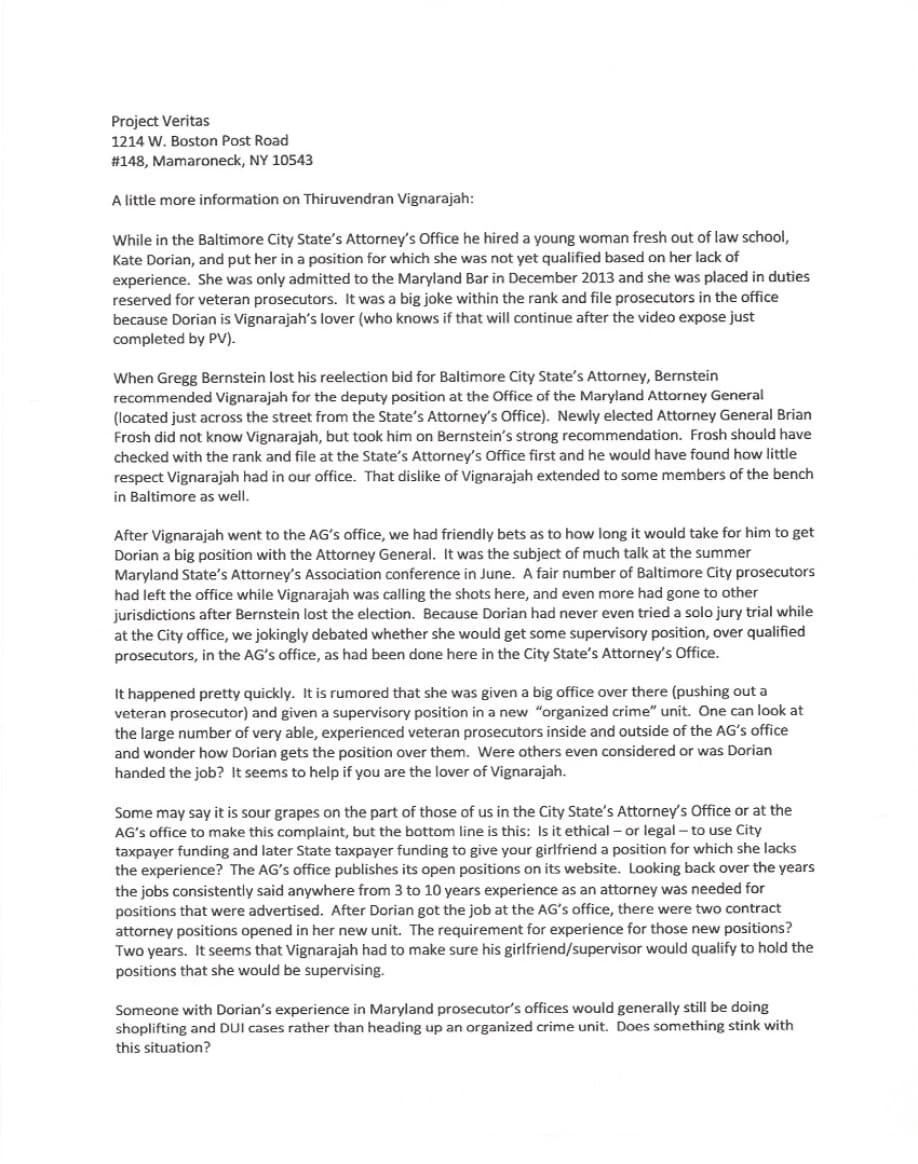 About Project Veritas
Project Veritas is a non-profit investigative news organization conducting undercover reporting. Project Veritas investigates and exposes corruption, dishonesty, self-dealing, waste, fraud, and other misconduct in both public and private institutions to achieve a more ethical and transparent society. Project Veritas is a registered 501(c)(3) organization.