ANNOUNCEMENT: James O'Keefe Lands Lead Role in Off-Broadway Outdoor Production of "Oklahoma!" Performing in Solidarity with Artists Who've Been Cancelled
Key Points
Project Veritas Founder and CEO James O'Keefe has been cast in the lead role as "Curly," in Director Brian Clowdus' interpretation of the Rodgers and Hammerstein American classic, "Oklahoma!"

The outdoor performance will take place in Virginia during the late summer between August and September of this year.

O'Keefe said he is pleased to be working with such a talented cast – specifically those who have been blacklisted through cancel culture, for simply standing up for their personal beliefs.

He also hopes that by bringing his voice to the cultural arts, he can inspire others to break through the wall of bias and censorship currently dominating the entertainment industry.

This isn't O'Keefe's first rodeo when it comes to stage acting – He was the lead in George Gershwin's "Crazy for You" in 2002 and starred in, wrote, and produced Project Veritas' version of the music video, "Oligarchy" earlier this year. He also starred in another music video in 2011 titled, "Landrieu Dance."
[WESTCHESTER, NY – May 22, 2021] Project Veritas Founder and CEO James O'Keefe has been cast in the lead role for an outdoor production of "Oklahoma!" set to take place later this summer.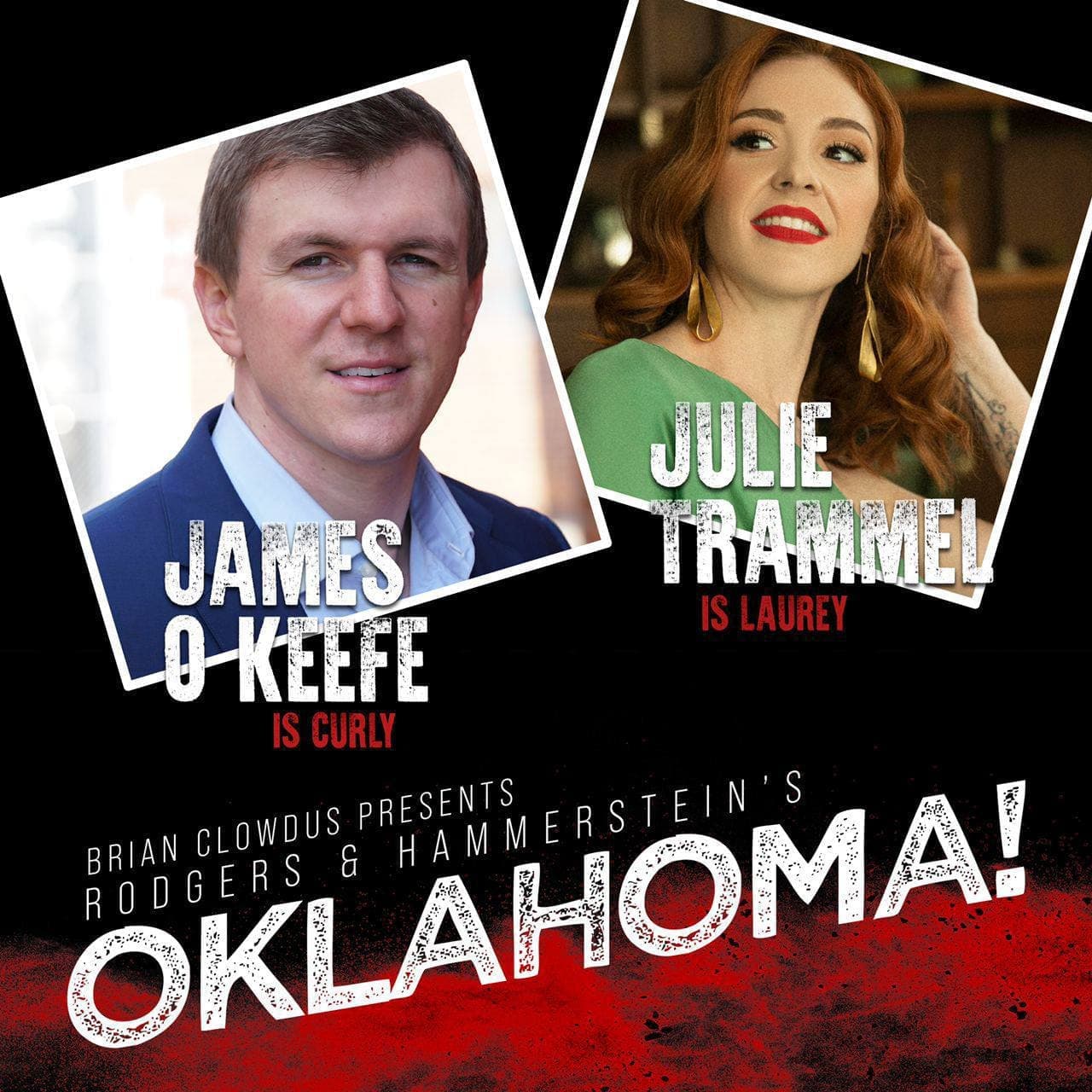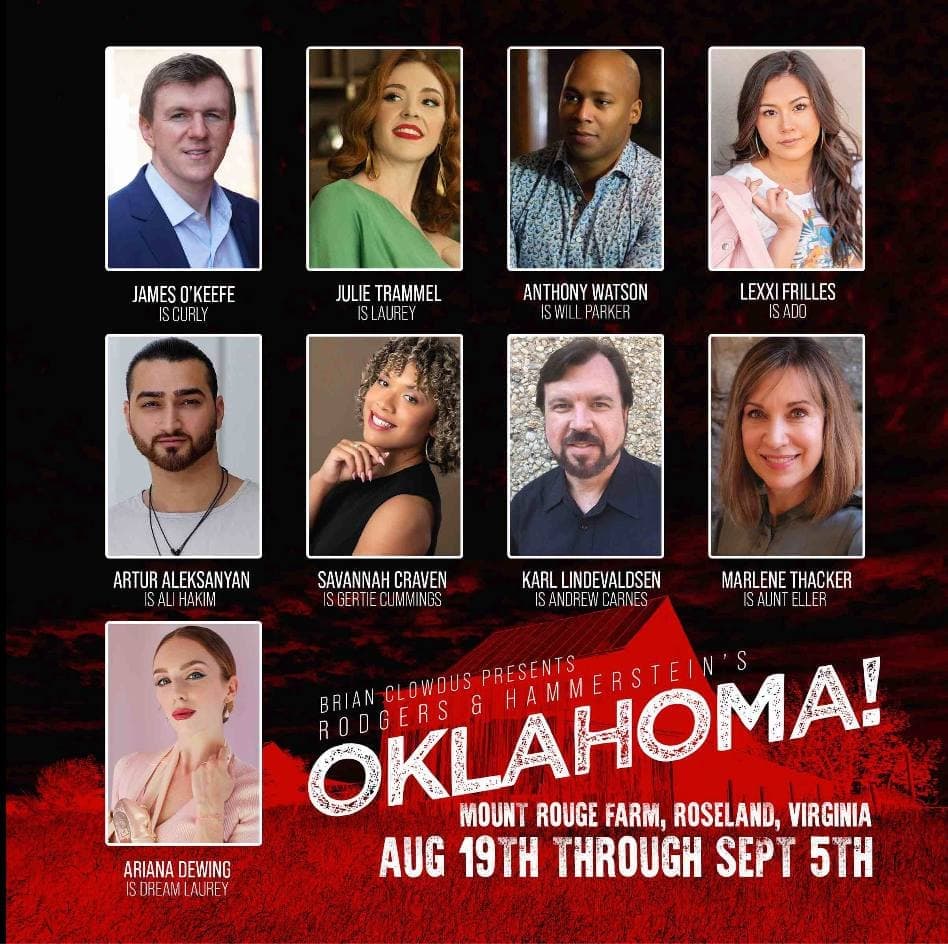 O'Keefe, who is no stranger to the stage or to cancel culture, described the opportunity as a "dream role" and said he is looking forward to working with cast members who have been pushed out of the industry because of their personal beliefs. 
"I am honored to work with Director, Brian Clowdus, and a cast of free-thinking artists," he said in a statement. "I look at this collaboration as a vehicle for personal growth, as a human and a performer, to help trailblaze and broaden artistic opportunities for all. Art has the ability to bring us all together, focusing on what makes us similar instead of what makes us different."
Performances will run from August 19 – September 5 on Thursdays at 7pm; Fridays at 7pm; Saturdays at 7pm and 2pm; and Sundays at 2pm. 
The show will also include a 200-year-old barn and animals for a lively cinematic experience.
TO PURCHASE TICKETS VISIT: brianclowdus.com/performances/oklahoma
General seating will start at $44 and VIP Tickets are being sold for $99. The VIP ticket option includes front row picnic table seating and table service. 
Be Brave. Do Something. Make your stand. The Time is Now. If you witness corruption, fraud or waste within institutions of power -- Send an encrypted message to our Signal: 914-653-3110. Or contact us at VeritasTips@protonmail.com
About Project Veritas
Project Veritas is a non-profit investigative news organization conducting undercover reporting. Project Veritas investigates and exposes corruption, dishonesty, self-dealing, waste, fraud, and other misconduct in both public and private institutions to achieve a more ethical and transparent society. Project Veritas is a registered 501(c)(3) organization.