After Defiant Speech at SMU, O'Keefe Sets Out to Speak in Middlebury
Following his defiant speech at SMU, O'Keefe sets out to speak in Middlebury, VT nearby the Middlebury College campus.
The event will be at Courtyard by Marriott Middlebury, (309 Court Street, US Route 7 / Historic Ethan Allen Highway, Middlebury, VT) on Thursday Nov. 30 at 7 p.m.
The Middlebury College faculty sent the following emails to students and their community in anticipation of presumably being embarrassed or triggered: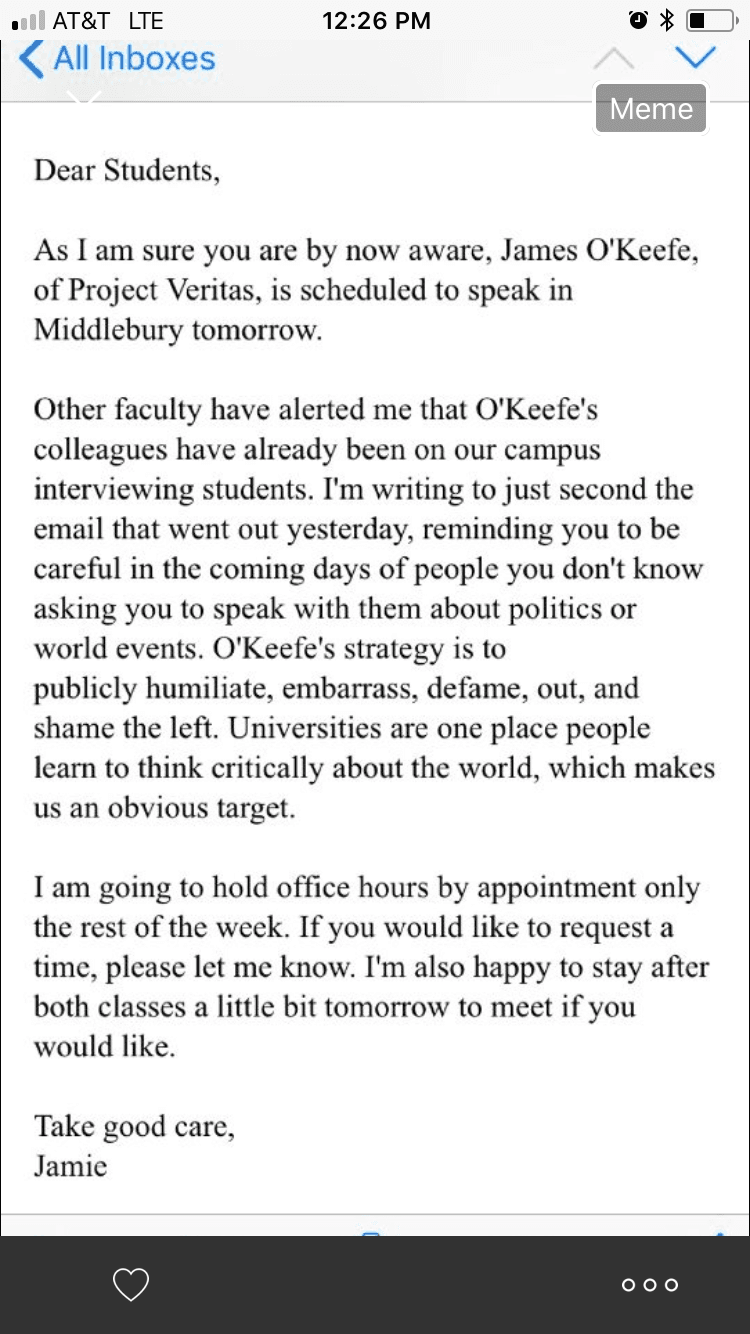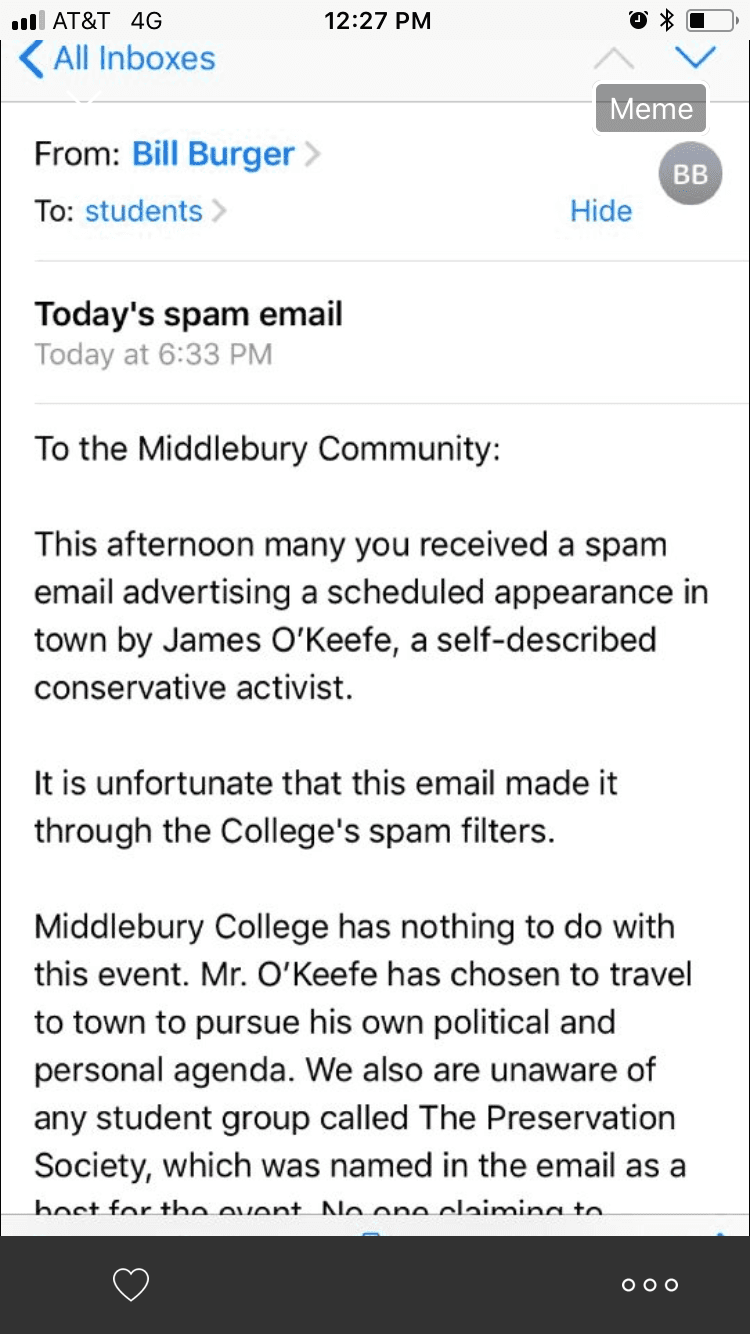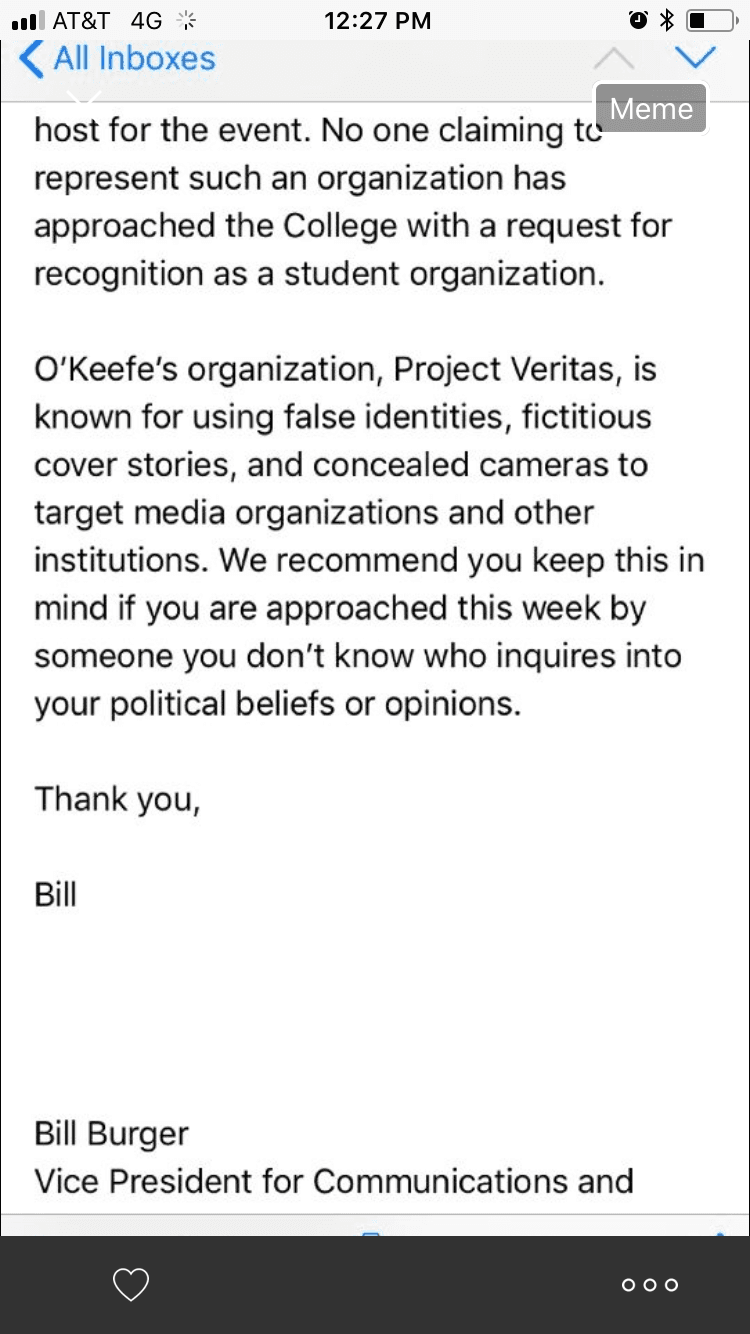 See the highlights from James O'Keefe's speech at SMU below:
About Project Veritas
Project Veritas is a non-profit investigative news organization conducting undercover reporting. Project Veritas investigates and exposes corruption, dishonesty, self-dealing, waste, fraud, and other misconduct in both public and private institutions to achieve a more ethical and transparent society. Project Veritas is a registered 501(c)(3) organization.